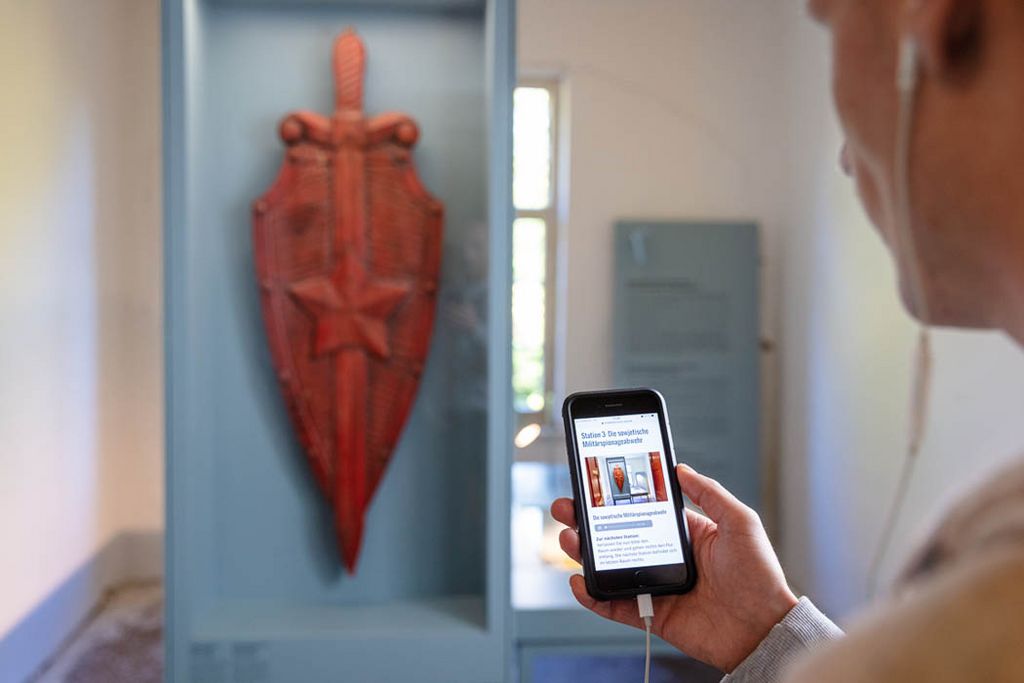 Free audioguide through the permanent exhibition
The audio guide accompanies you through the permanent exhibition in the former remand prison of the Soviet military counterintelligence. The approximately 60-minute tour explains the history of the site at 22 stations. It points out rare exhibits and structural traces of the building's eventful history of use. The focus is on the biographies of the prisoners who were held here between 1945 and 1991.
To use the audio guide, please use your own smartphone or tablet. You can borrow headphones in the Visitor Center free of charge. To start the audioguide on your device, please connect with our free WiFi. Then scan the QR code or enter the web address to access the audioguide start page.

The staff at the reception desk of the Visitor Center will be happy to help you with any questions you may have.